2024 Intensive Workshop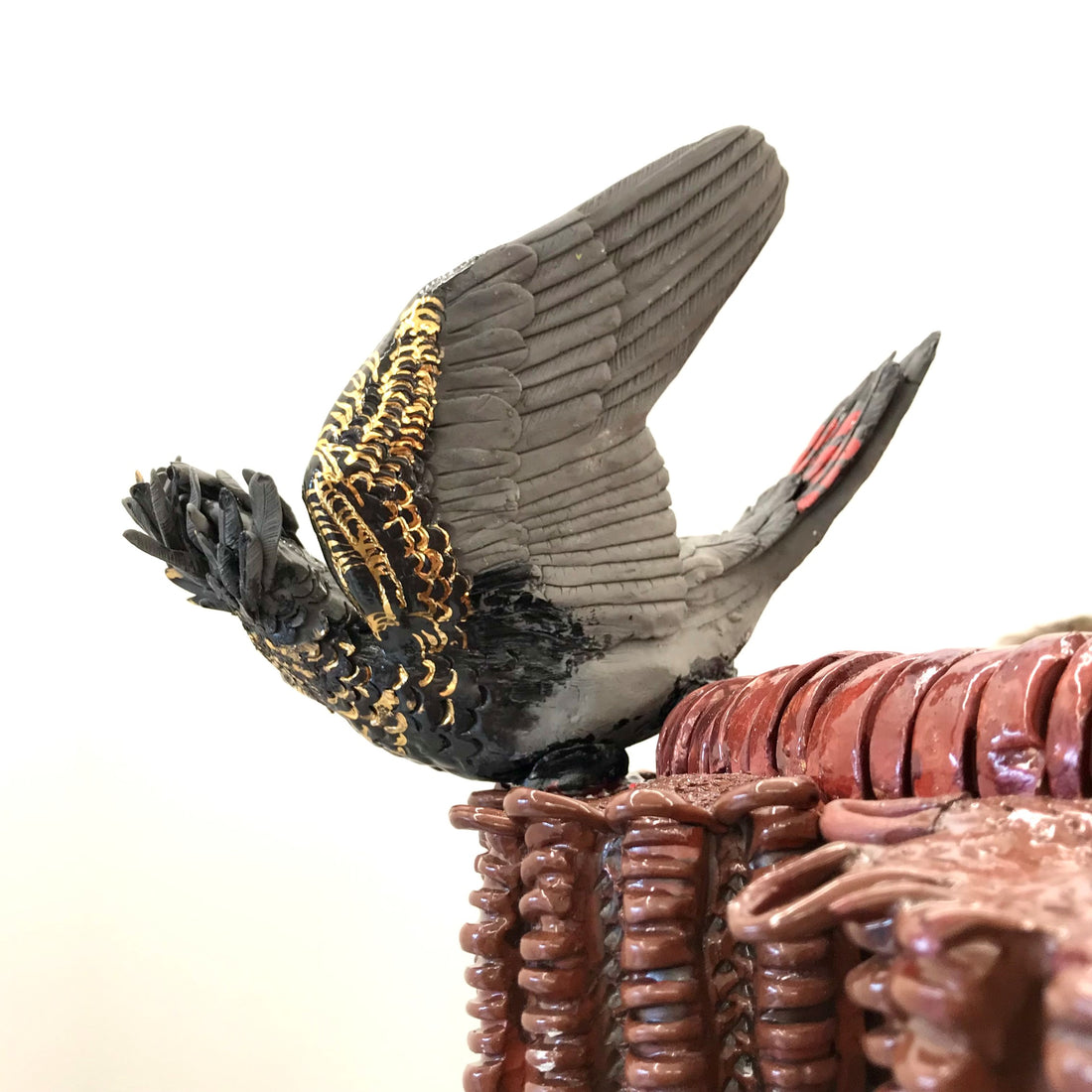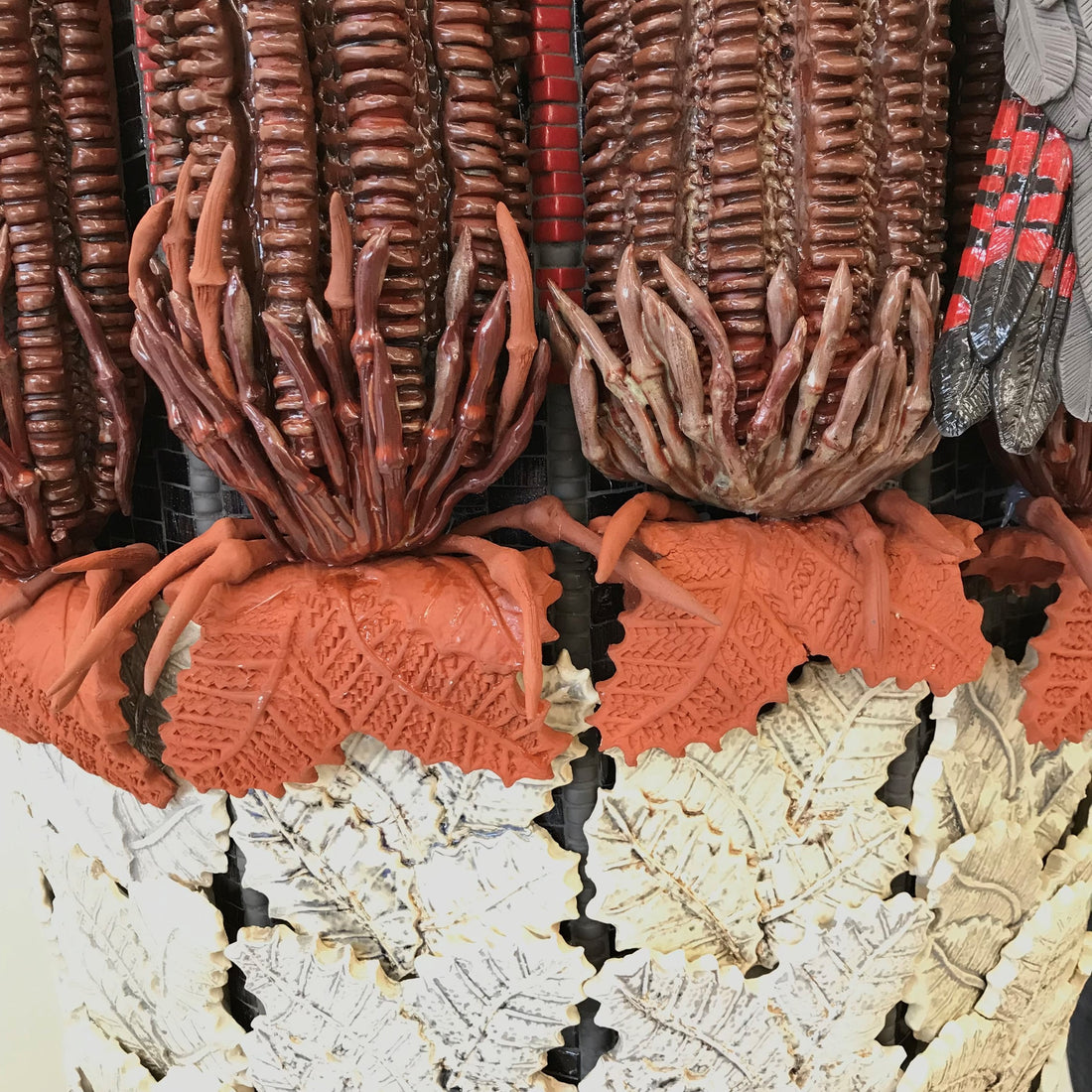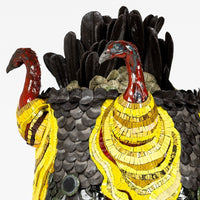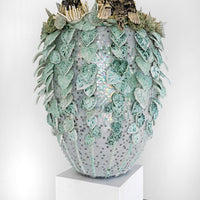 Jane du Rand Masterclass (5-12 April 2024)
Jane du Rand Ceramics and Mosaics Masterclass: 5–12 April 2024. 
Jane du Rand will lead a 7-day intensive ceramic and mosaic experience in 2024 to fully immerse you in the world of ceramic and mosaic art. You will learn from Australia's leading ceramic and mosaic artist to design, create and install a collection of significant art planters from start to finish. This is the first masterclass that Jane has run in two years due to exhibition commitments, and also the first to culminate in an exhibition of completed works, so is not to be missed.
You need not be a master to attend this course, but you will have a strong appetite to live and breathe your art intensively for a full week in order to achieve a rapid progression to take your skills to the next level. This masterclass is suitable for practising and professional artists, as well as developing artists with minimal ceramics and/or mosaic experience. You will leave this course with the knowledge and skills to bring your creative ideas to life for your home, friends or family, and the confidence to plan, design and develop a collection of works for art exhibitions.

Students will experience a multi-dimensional art program involving a range of technical, creative and cultural experiences. We will work together as a group to understand and practise:
planning and designing a collection of artworks for an exhibition, with consideration to creating compelling and cohesive themes and expression of ideas and translation of the design through the medium of ceramics and mosaics.
sculpting ceramic pieces, including mould making, glazing and firing.
cutting and placing mosaics looking at choosing colours, shapes, glass mosaics, ceramic tiles and smalti.
photographing artworks and preparing communication for exhibitions, including artist biographies, artwork descriptions, and costing and pricing artworks. 
learning about the installation process, including grouting, finishing off and cleaning artworks, and curating the final exhibition.
Your week will include valuable walks in nature and visits to inspect completed ceramic and mosaic installations, allowing opportunities for rejuvenation, inspiration and research. Students will have space to develop their own style while learning how to harness and unify group dynamics at the same time as working to a professional creative brief. Individually, you will create bespoke ceramic moulds and create fine art ceramic reliefs to take home. As a group, you will design and create a collection of artworks which will go on display as a group exhibition in Plant Empire's Glasshouse Gallery in the week following the Masterclass, with students from the course sharing in proceeds from the sale.  
Download the full Masterclass brochure for more information about the course.
Early bird registration: $2,150 until 31 December 2023 (or $2,650 from 1 January 2024). Email team@plantempire.com.au if you would like to reserve your spot and pay the registration fee in instalments.
Plant Empire
281 Station Rd
Yeerongpilly Qld
PLANTS: Unit 1 | GALLERY: Unit 3
EVENTS: Unit 5 | COFFEE: Unit 5
Open 9am - 4pm Daily